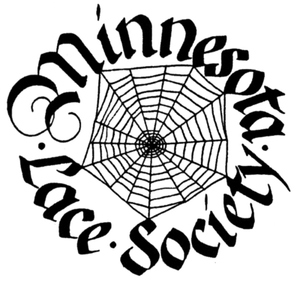 Crocheted doily by Jerry Sandmann
---
The Minnesota Lace Society meets the 2nd Monday of each month at 6:45pm.St. Anthony Lutheran Park Church 2323 Como Avenue St. Paul MN 55108
---
Open House - Minnesota Lace Society is 40.

October 9th, 2017, 7-8pm Join us for refreshments while looking at articles of lace and lace making supplies. Visit with lacemakers and see how some laces are made. If you are interested in joining our group forms are available. Stay for our business meeting starting at 8:15 is you wish.

---

July9th - December 3rd, 2017

A selection from the WMQFA Collection of Lois Markus Lace will make its public debut at the Meseum this summer. The exhibition will feature ezquisite examples of garment lace. From cuff to collar, lace was frequently used to emblish clothing in a variety of fashions. Lace: Works of Adornment is a window into a time when owning and wearing a piece of well-crafted lace spoke volumes about the wearer without ever saying a word.

Wisconsin Museum of Quilts & Fiber Arts"